{Copyright (C) 1996 thru 2016 Corporate Housing America LLC All Rights Reserved} Contact Us
* Some locations require a minimum stay of 30 days


An exciting new division of Extended Stay Properties, Inc.






NOTE: The photos on this website are a sampling of what you might expect in our fully appointed units, including a full kitchen and queen bed(s).
This business program eliminates a multitude of headaches and has less paperwork than almost any business. This is a legitimate business opportunity, not MLM or an online business. You will have assets, and you will build an equitable business to pass to your heirs.
Within a year your pure net profits (after taxes) would be around $6k-10k a month!!!
If you follow either ESP's "15 Month or Fast Track Plan", you can easily build a gross profit of $200k+, with weekly and monthly income.
We are looking for Investors and Business Owners that need to dump this year's gains into another investment. We have that investment and a easy business where you can work between 4-30 hours a week and make money!!!
Are you a business owner or a person that needs to reinvest money by the end of the year!!! CLICK HERE NOW!
We have a very lucrative business for you!!!
Invest with Extended Stay Properties, Inc. and reap the rewards of building your own business!
ESP has the "Keys to Your Success". We shine a bright light on a simple step-by-step program that walks you through creating your successful and very lucrative business on a part time basis.
Invest in one unit and expand your business from there….
Entrepreneurs and Business Owners - Reinvest capital and profits before the end of the year!
Within the ever expanding, world-wide Corporate Housing industry, Extended Stay Properties is fast becoming a leader in flexible and adaptive temporary housing solutions to provide the "Comforts of Home" in today's world.
Simple Business, easy back office, simple paperwork from a proven system since 1996
Cultivate your investment and watch it grow into the financial security you and your family deserve.
Or… CLICK HERE to find out how to Fast Track your investment….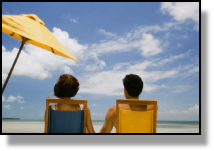 …..enjoying a stress-free vacation without financial worries.
With very little investment, your can start your new career with Extended Stay Properties. Within a very short period of time, you could be….

Invest in Your Future....
Brian Hanners - (971) 284-7057
or email at bhanners@extendedstayproperties.com