{Copyright (C) 1996 thru 2016 Corporate Housing America LLC All Rights Reserved} Contact Us
* Some locations require a minimum stay of 30 days



An exciting new division of Extended Stay Properties, Inc.






NOTE: The photos on this website are a sampling of what you might expect in our fully appointed units, including a full kitchen and queen bed(s).
Corporate Housing is a term that is generally used to refer to a furnished apartment used for temporary, short term housing for individuals or corporations, as an alternative to the typical hotel accommodations or an extended stay hotel.
Corporate housing is an excellent alternative to the more expensive and cramped lodging choices typically available.
Corporate Housing America provides furnished, corporate and temporary housing for vacation rentals as well as longer stays for contract work or relocations.
We offer nicely appointed furnished apartments as small as a studio apartment up to 1, 2 or 3 bedroom apartments. Unlike typical hotel rooms, Corporate Housing America's apartments welcome you with the "Comforts of Home", and a lot more space to relax and unwind.
Corporate housing is definitely not just for business travelers. Furnished apartments, homes and condominiums made available for rent or sublet on a temporary basis are all considered to be Corporate Housing.
We are proud to offer fully furnished apartments in Portland, Beaverton and Oregon City.


WE INVITE YOU TO COMPARE OUR RATES with hotels or other temporary housing options!
Our exceptional Weekly Rates start as low as $53 per night for our nicely furnished suites, apartments, condos and homes.
Corporate Hosing America offers the best alternative to your average hotel accommodations.
Corporate Housing America offers fully furnished apartments with various amenities, depending on location.
Pool
Fireplace
High Speed Internet Access
Parking
Cable TV
Laundry
And, Much More…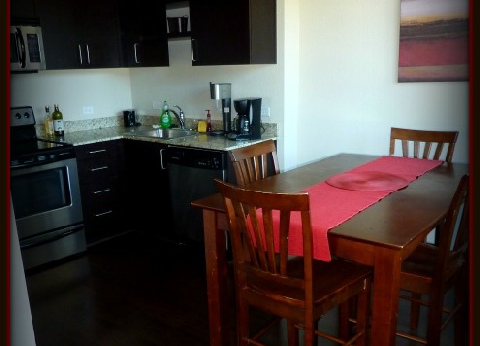 Corporate Housing America offers the best value for short term apartments.
Our nicely furnished suites, apartments, condos and homes along with exceptional service and reasonable weekly rates offer the best alternative to your average hotel accommodations.

For Information or Reservations….
Call 503-342-8685 or CLICK HERE
Our "Attention to Detail" assures the comforts of home that will fit nearly every lifestyle and budget.

Current CHA Locations:
Coming Soon:
Salem, Oregon
Vancouver, Washington
Seattle, Washington
Anaheim, California

Corporate Housing America LLC offers many lodging and rental options from short-term and long-term housing accommodations including corporate housing, furnished apartments, furnished condominiums and single family homes. These furnished accommodations are especially suited for business travelers, long-term business assignments, project managers, relocations, extended family stays, traveling doctors, nurses, interns, technicians or for families displaced from their home because of damages or renovations.
Our attention to detail insures comfortable accommodations to fit most lifestyles and budgets. All Apartments are furnished with the amenities you would expect from a nice hotel, PLUS a fully equipped kitchen.
Our Furnished Apartments come in various types and sizes and cater to most budgets and needs. Short term housing takes many different forms from a small furnished studio apartment to larger furnished Executive Tower Apartments. Click Here for our Standard Rates.
Whether you are looking for a Short Term Apartment for an extended family vacation or a Furnished Corporate Apartment for business travel, Extended Stay Properties offers the best short term housing solutions in Portland, Beaverton and Oregon City with nationwide expansion by the fall of 2013.
Our finely appointed Furnished Apartments are located throughout the Portland Metro area as well as Beaverton and Oregon City. All Corporate Apartments are furnished to create a comfortable living environment during your extended stay or even a short term stay.
We can accommodate just about any corporate housing requirement, vacation rental or unexpected short term housing needs that may arise.
Our Furnished Apartments have all the comforts of home including fully equipped Kitchens. All apartments are furnished and include a washer/dryer in the apartment or a laundry room on site. All furnished apartments also have limited basic cable TV and Internet access.
Our furnished Apartments and Condos are smartly suited for Short term Stays, whether it be for business travel, simply for pleasure or for an extended vacation.
If you need temporary housing for any reason, Extended Stay Properties, Inc. offers the best value and most comfortable studio apartments, 1 bedroom apartments, 2 bedroom apartments and 3 bedroom apartments. Extended-Stay Properties, Inc. can meet your needs for just about any situation. Whether you are looking for corporate short term housing, relocation housing or simply visiting your family, Extended-Stay Properties can meet your needs with locations in Portland, Beaverton and Oregon City.
We offer smoke free communities as well as pet friendly apartments. Parking is included with all of our furnished apartments. We have locations that offer indoor and seasonal pools as well as laundry rooms and fitness centers.
We are dedicated to making your temporary home as comfortable as possible as we have been doing for other travelers since 1996.