{Copyright (C) 1996 thru 2016 Corporate Housing America LLC All Rights Reserved} Contact Us
* Some locations require a minimum stay of 30 days



An exciting new division of Extended Stay Properties, Inc.






NOTE: The photos on this website are a sampling of what you might expect in our fully appointed units, including a full kitchen and queen bed(s).
By following the ESP Step-by-Step Program, you will be able to take advantage of our years of experience, especially the endless amount of development and financial pitfalls. We have devoted a vast amount of time to create our Step-by-Step Program. We can offer a Proven Plan that works, so you don't have to waste tens of thousands of dollars going in the wrong direction trying to find the successful path.
Why Extended Stay Properties, Inc.?
Invest in YOUR Financial FUTURE is not just a phrase… It is a call to action!
With nearly 18 years of experience, Extended Stay Properties,Inc. is a proven leader in the corporate, temporary and emergency housing market. Years of experience and innovative planning went into the development of the Extended Stay Properties concept. Our business plan has been modeled with the same basic business points as numerous successful businesses around the country. Simply put, the concept involves offering the traveling public high quality service at a reasonable rate while keeping operating costs to a minimum. All Extended Stay Properties are 100% locally owned / operated under a Licensed Partner Agreement similar to some of the well known "Coffee Houses".
Congratulations.... You have taken the first step to creating a better life for you and your family.
This is just a sneak-peek of the wonderful
business opportunity that could be for you.
Would you rather be here?...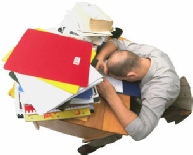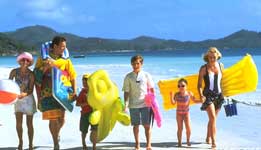 Corporate & Short-term Housing is in great demand Across the Country.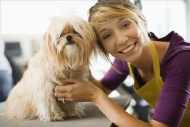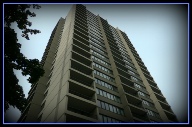 You can choose from several of our Turnkey Programs, which will include an existing Corporate Housing Business (if available), as well as extensive training for you.
OR…
You may choose our Step-by-Step Program and start your new business on a considerably smaller budget.
Either way, we have the programs set up for your SUCCESS!!!
Extended-Stay Properties offers the knowledge and support for you to build your own Corporate Housing Business.
We provide training, marketing / advertising options and operational support. Becoming a Member of a Nationwide Network, with an immense capability to draw potential Clients from around the world, will enhance your business beyond what you can probably even imagine.
We can show you how to build a simple to operate, ethical Business that can offer the Financial Security you deserve.


Corporate, Temporary & Emergency Housing is one of the most needed services today.
Just about everyone is a potential Client…
Fire or Water Damage to their home - Temporary Housing is needed
Relocation - Temporary Housing is needed
Contract Workers from out of Town - Temporary Housing is needed
Real Estate Sale or Purchase - Temporary Housing may be needed
Out of Town Medical Treatment - Temporary Housing is needed
Guests or Co-workers from Out of Town - Temporary Housing is needed
Travelers from around the world prefer the "Comforts of Home" that our network members provide, rather the typical hotel experience.
You can also offer pet-friendly apartments to expand your Client base even further.
Would you like to break that "Paycheck to Paycheck" cycle?
Would you like to afford the best education for your children?